The rule was created to assist individuals in understanding and controlling how their health information is used. At the same time, the rule is balanced to allow the disclosure of personal health information required to provide and promote quality healthcare, and to protect the public's health and well being.
Reporting A Compliance Issue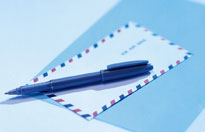 At ANFC, we take your concerns very serious. To report a compliance concern or for general compliance inquiries, please contact us immediately via email at compliance@myanfc.com or by phone at 301-732-7272.
Licensed in Washington, DC,
Maryland and Virginia